Stefano Vizioli - Stage Director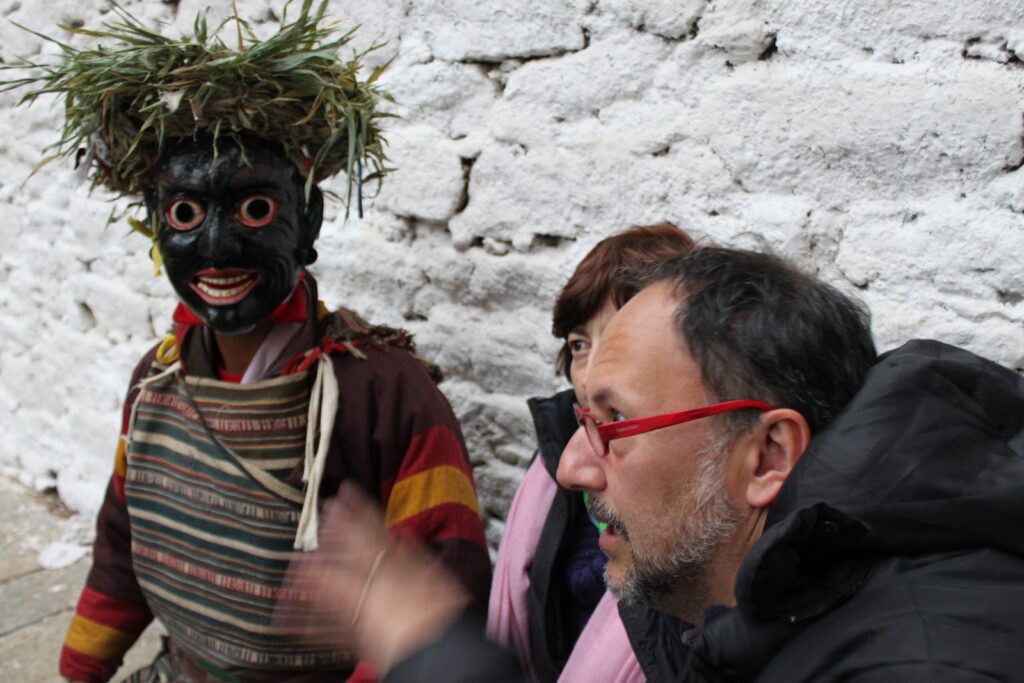 An internationally recognized director of opera, Stefano Vizioli has staged new productions at major international theatres and opera houses including La Scala in Milan, New National Theatre in Tokyo, Lyric Opera in Chicago, La Fenice in Venice, National Centre for the Performing Arts in Beijing, Colon in Buenos Aires, Champs Elisées in Paris, Capitôle in Toulouse, Innsbrucker Festwochen der Alten Musik. He has collaborated with conductors including Claudio Abbado, Riccardo Muti, Daniele Gatti, Ottavio Dantone, Alan Curtis, Jesús López Cobos, Leonard Slatkin, Michele Mariotti, Vladimir Jurowsky.
Since 2016 he has been the Artistic Director of the Teatro Verdi in Pisa, Italy. His artistic direction has been distinguished by his intrepidity that has been embraced and celebrated by audiences and critics alike. Alongside well-known operas, he has presented more unusual operas including Pia de' Tolomei by Donizetti, Il Girello and L'Empio punito by Melani, Napoli Milionaria by Nino Rota, L'Edipo Re by Ruggero Leoncavallo and The Beggar's Opera by John Gay. Under his direction, subscription numbers have increased by almost 16%, comprised of mainly under 30-year-olds.Collaborating with outstanding artists and designers, and promoting emerging talent, he takes a special interest in contemporary opera, unknown baroque masterpieces and creating opera projects for wider audiences. He directed the first Italian performances of May Night by Rimsky Korsakov, The Devil and Daniel Webster by Douglas Moore and Casanova's Homecoming by Dominick Argento. He has directed the revival of Veremonda by Francesco Cavalli at the Spoleto Charleston Festival in 2015, with sets and costumes by pop artist Ugo Nespolo.
Examples of his work on DVD include: Don Pasquale by Donizetti, Scala di Milano, conducted by Riccardo Muti; Don Pasquale Teatro di Cagliari, conducted by Gerard Kostner; Motezuma by Vivaldi, conducted by Alan Curtis; I due Figaro by Carafa, conducted by Brad Cohen; Barbiere di Siviglia by Rossini, conducted by Andrea Battistoni; Madama Butterfly conducted by Larry Gilgore; Luisa Miller by Verdi conducted by Michael Güttler; Il Trovatore by Verdi conducted by Paolo Arrivabeni; Rigoletto by Verdi conducted by Massimo Zanetti, La Dori by Cesti conducted by Ottavio Dantone (to be released) while many productions have been broadcast by Italian and foreign television.
He was one of the creators of OPERA BHUTAN, a production of Acis and Galatea by Handel in the heart of the Himalayas. He went on to create a second cross-cultural operatic project, Japan Orfeo, for the 150th anniversary of bilateral relations between Italy and Japan, which was realised in October 2016, filmed by NHK Television and was honoured by the presence of H.R.H Empress Michiko. Both productions are part of operaESTrema, a series of cross-cultural opera events that brings together some of the world's most distinctive cultures www.operaestrema.com
Renowned contemporary artists and architects have collaborated in realizing sets and costumes: Aldo Rossi (Madama Butterfly), Luigi Veronesi (Midsummer Night's Dream), Ugo Nespolo (Madama Butterfly, Elisir d'amore, Veremonda, L'Italiana in Algeri), Gianni Dessì (il Cordovano), and Renato Guttuso (Cavalleria Rusticana).
He has been Visiting Professor at the Cincinnati University of Music for the Opera Theatre, the Music Festival of Lucca, the Indiana University School of Music in Bloomington and the University of Texas. He has collaborated with the University of Rome "la Sapienza", the University of Pisa and the Fondazione Cini in Venice.
Stefano Vizioli holds a degree in piano from the Conservatorio of Music San Pietro a Majella in Naples and has produced radio and television programs dealing with the world of opera. He was artistic advisor at the Accademia Filarmonica Romana obtaining the status of Academic in 1995.
Among the many activities dedicated to social work, Vizioli directed the opera Amahl and the night visitors by Menotti in the Pagliarelli prison of Palermo, Sicily.
Future productions include L'Italiana in Algeri at the Filarmonico di Verona, Lucia di Lammermoor at Opéra de Nice and Santiago del Chile, and the Cambodian Magic Flute at the Angkor Archaeological Park in Cambodia.